MOTORCYCLES
As a training school for many years we have used AJS mopeds and motorcycles that have given us good service throughout this time. We are an authorised dealer for AJS and can offer servicing and repairs.
If you search the internet for AJS you will see a whole spectrum of motorcycles from the last one hundred years or so. That's great, but what does it mean today? How old is the company in its current form? What is the mission for AJS? How does AJS relate to its customers?
AJS was re-started by the late Fluff Brown in 1974 when Fluff, who was previously the competition manager at AJS, bought out the ailing company from Norton Villiers. Fluff continued the parts supply for the AJS Stormer and produced affordable FB-AJS Moto X machines for the clubman racer, and 250cc trail bikes. Fluff's eldest son Nick Brown, joined the company in 1987 and was soon looking East at the array of small, affordable motorcycles built in China. AJS motorcycles are still built in China. This means AJS can offer you outstanding value motorcycles. Be assured that AJS only employ only the best companies to build their motorcycles.
That means not only the best manufacturing quality, but the best support and the best spare parts backup is provided as well. All current AJS motorcycles are European Whole Vehicle Type Approved to meet European safety standards and emission levels. AJS knows only too well how important it is to backup a complex product such as a motorcycle. That is why AJS are long time members of the Motorcycle Industry Association and adhere to the MCIA Code of Conduct, and have invested heavily in a comprehensive spare parts supply infrastructure. AJS have a dedicated team of, knowledgeable staff who take care of customer support and the distribution of spare parts. Motorcycles are a way of life for the AJS team. 90% of the staff ride and/or race motorcycles. Even on our days off, staff members are involved with motorcycles, riding, racing and maintaining them. So you can see, AJS can truly relate to their customer's concerns and needs. Trust in AJS to serve you best.



Motorcycles for sale:
Due to a fleet upgrade we have an AJS Firefox 50cc 2 stroke moped for sale. 2012 model with 3,700 kilometres recorded. Long MOT. They're so good we're getting another one. FOR SALE AT : £625
Contact us for more information.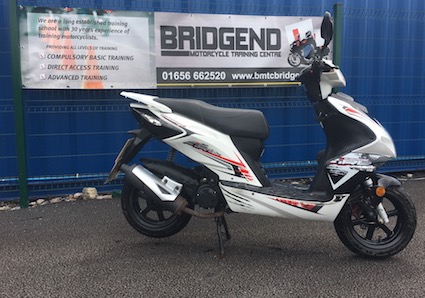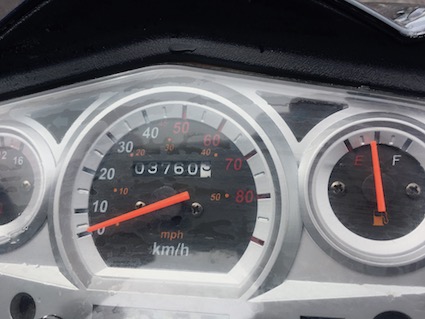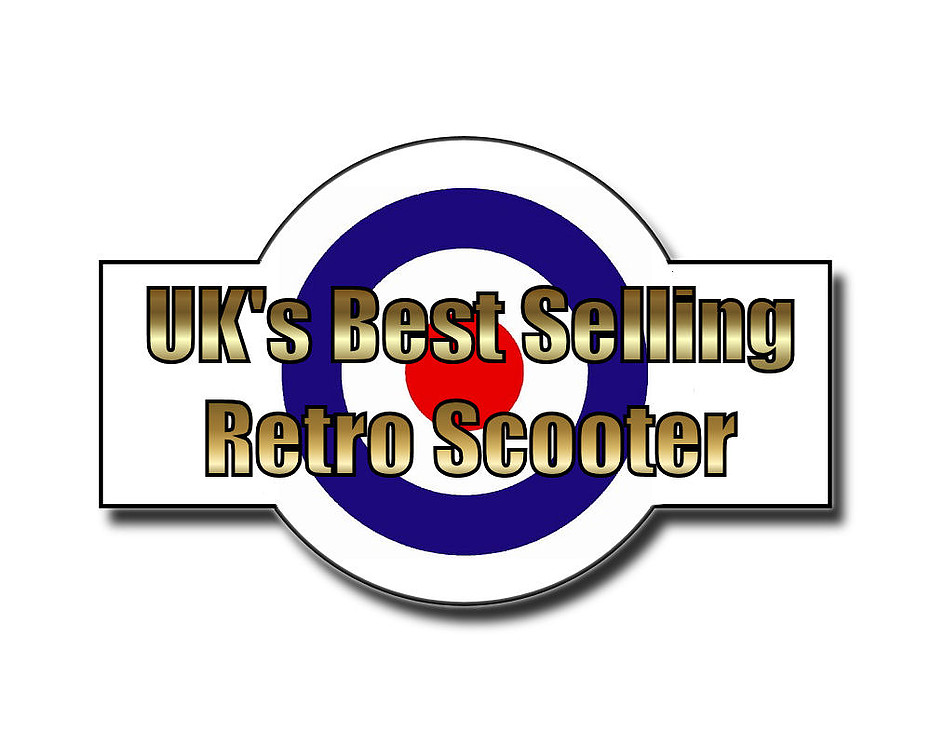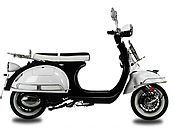 AJS Modena Scooter being delivered later this week we hope. If you fancy a look at one in the flesh then give us a call. This one is already sold. We can always order more though.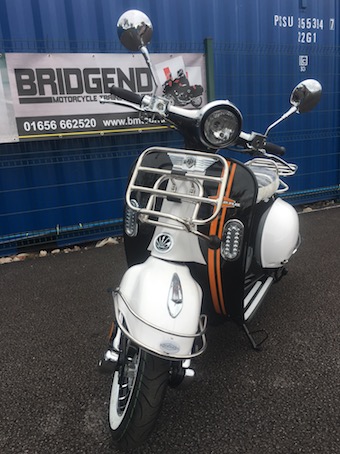 All PDI'd and ready to go to our customer. The AJS is Britains best selling 125cc 'retro scooter'. A great looking little machine and great fun too!!
A red and white one on the way next week.