PASSING YOUR MOTORCYCLE TEST .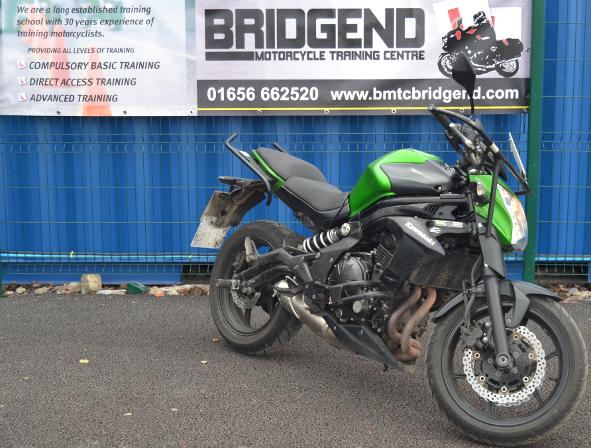 WHAT do I need to do to pass my motorcycle test?
For even those of us in the business it gets a bit confusing as to what machine you can use to pass your test, etc. We'll try and keep it simple.
16years old (AM)- you can ride a moped (50cc).
17years old (A1) - you can ride a 125cc machine.

19 to 24 old (A2) - after passing your test you can ride a restricted motorcycle (A2). After two years you can take further tests to ride an unrestricted machine or if you reach the age of 24 years of age during the two year period then see below.

24years of age and above (A)- after passing your test you can ride any machine as long as you do the test on an unrestricted machine.
Take a look at the table on the right that gives you the different ages, machines, etc.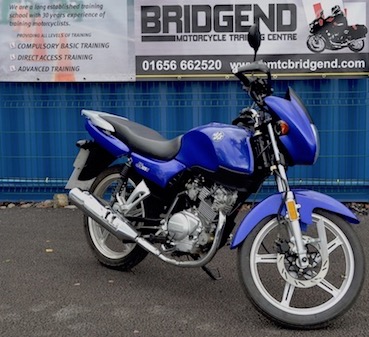 | | | | | |
| --- | --- | --- | --- | --- |
| Subcategory | Moped, tricycle or quad bike | Light motorcycle | Standard motorcycle | Unrestricted motorcycle |
| Licence category | AM | A1 | A2 | A |
| Minimum age of rider | 16 | 17 | 19 | 24 |
| Engine capacity | Up to 50cc | 120 to 125cc | At least 395cc | At least 595cc |
| Maximum speed | Up to 28mph | 55mph or above | - | - |
| Engine power | Up to 4kW | Up to 11kW | 20 to 35kW | At least 40kW |
| Power to weight ratio | - | - | Up to 0.2 kW/kg | - |
| Power to weight ratio if you use a sidecar | - | Up to 0.16kW/kg | - | Up to 0.16kW/kg |
At
B
RIDGEND
M
OTORCYCLE
T
RAINING
C
ENTRE
you only pay for the training that you need. Our instructors will advise you accordingly. In simple terms if you need the training we will tell you. If you don't need the training then we won't overtrain you. Our experienced team of instructors will know whether and when you are test ready.
Our costs:
Module 1 training - £20 per hour.

Module training - £25 per hour.
Our instructors will explain how we go about our training process and you can always contact us for more information. We can provide you with a pricing menu based on the average trainee to complete CBT, Module 1 and Module 2 tests which totals approximately £620. Costs vary as each individual is different and each has differing skill levels and abilities. After completing your CBT we understand that passing your test is an expensive business so with us you pay as you train. That makes it all the more affordable with:
B
RIDGEND
M
OTORCYCLE
T
RAINING
C
ENTRE
We can provide intensive courses if needed, for example, work commitments; living away or abroad; duty in the Armed Forces, etc. but the majority of our training is based on the 'little and often' learning experience. We strongly advise against 'intensive courses' but understand that in some cases this is the only way for some to achieve the objective of passing their motorcycle test.
Contact us
for more details and costs.